WATER DAMAGE RESTORATION

24/7 RESPONSE
Serving Broward, Dade & Palm Beach Counties.
Industry Leading Restoration Service Provider. We accept most insurances.
24/7 RESTORATION SERVICES
Excellent Quality & Reliable Service
We clean, remove and repair the effects of water damage. Including water removal and specialized drying to affected areas including floors, carpets, ceilings, & walls.
We remove ash, soot and smoke removal due to fire damage using all needed equipment which also assists in the elimination of odder due to fire.
We quickly identify the extent of the problem, isolate all existing mold spores and make quick work of removal and remediation of mold.
Poor janitorial service can distract and cause many headaches when it comes to operating a building or facility. That's why A&S ensures the time spent servicing your facility will be on task, efficient and thorough making sure everything is clean from floors to the last trash can.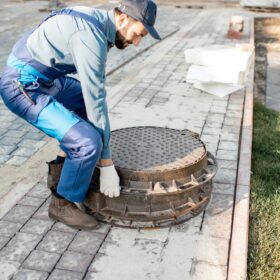 Experts that you can trust.
ABC Restoration has over 25 years of experience of Water Damage Restoration in Miami, Fort Lauderdale and Palm Beach with completely removing and restoring damage from 
flooding
, 
mold
, 
fire
, and 
sewage
. Our specialists use the highest quality equipment of flood cleanup available and have gone through an extensive training process. We are proud of our competitive prices and variety of service options. We are committed to maintaining a standard of complete customer satisfaction and professionalism. We do the job right the first time. 
Read More
4 Simple Process To Follow
Schedule Your Appointment
SCHEDULE YOUR APPOINTMENT
Top Rated By Customers With 100% Satisfactory Results
Appreciated By Our Customers
A few words by our clients.
"We are so thankful for the prompt services received by ABC Restoration. Their promptness and service was amazing. Having our building dried up and repaired in such a period of time was so important to us, and they surpassed our expectations"
"We called ABC Restoration on a friday for a water flood incident and they arrived at our premises within 30 minutes and immediately dried out the location. Our facility was operational again by Monday. Their service is absolutely fantastic"
"We had emergency water flood of our building, they arrived in less than 30 minutes! ABC Restoration was able to dry and restore the building and our business was back to service on Monday morning for employees to go to work. We can't thank you guys enough!"
Everyone was so friendly, courteous and knowledgeable. Quality of work exceeded our expectations. We have already highly recommended you guys to people we know. Thanks for everything!
Been through a fire? We can help, call us today for a free quote
Do you have flood damage? Call us today for a free consultation. We offer
A flood is one of the worst things that can happen in your home,
We believe in creating long-lasting relationships.
From service providers to service partners: we believe in adding value to long-lasting relationships.